---
---
---
---
Did you know that our new fundraising platform lets you send/share messages, dedicate a donation, and upload photos of your own kitties, all while helping us raise desperately needed funds to help continue all of our rescue efforts?
Please consider contributing, and help us fill our Giving Grid with YOUR photos, messages, stories. No amount too small, or too big!
Just click to join our Giving Grid!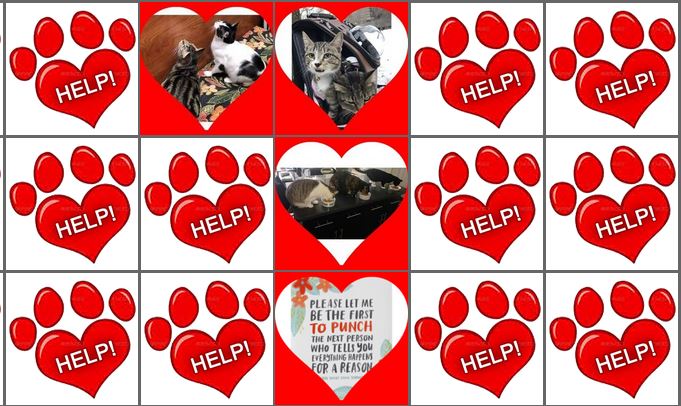 This year's kitten season has been overwhelming and we are proud of all precious lives we have saved.
Rescue is expensive! Each kitten requires initial check-up, de-worming, FVRCP vaccines, rabies vaccination, spay/neuter, and microchip (not to mention the added cost if they are sick). And growing kittens eat like piggies!
All this adds up quickly!
Please help us continue to help them.
Each animal counts and every dollar makes a difference!!!
---